Prosthetics
Prosthetic & Limb-loss Solutions at East Coast Orthotic & Prosthetic Corp.
Prosthetics at East Coast O&P
Before we begin to customize an artificial limb, we spend time getting to know our patients and considering several variables, including our patient's lifestyle, level of activity and personal goals, as well as the comfort, function, durability and cosmetic appearance of the prosthesis. Our board-certified practitioners and technicians are not just engineers and scientists, but also artists who are able to create prosthetic limbs that replicate human limbs as closely as possible in terms of form, function and appearance. State-of-the-art technology, such as incredibly light-weight materials and the computer-chip controlled C-leg for above-knee amputees, have opened up new worlds of freedom, independence and mobility for our patients.
Upon special request, we have also designed limbs which allow our patients the opportunity for an extra level of personal expression.
Prosthetic Solutions
We offer a complete range of prosthetic products & limb-loss solutions including the following:
Upper Extremity Prosthetics
Partial Hand (fingertips and/or part of fingers)
Wrist Disarticulation
Below-Elbow / BE / Transradial
Elbow Disarticulation
Above-Elbow / AE / Transhumeral
Shoulder Disarticulation / Interscapulothoracic
Bilateral
Lower Extremity Prosthetics
Partial Foot
Ankle Disarticulation / Symes
Below-Knee / BK / Transtibial
Knee Disarticulation
Above-Knee / AK / Transfemoral
Hip Disarticulation / Hemipelvectomy
Bilateral
Configurations
High-tech energy storing feet
Myoelectric Upper Limbs
Microprocessor Controlled Knee System
Suction/pin suspension systems
Light-weight composite materials
Amputee post-op management
Waterproof sports & swimming legs
Cosmetically appealing limbs
Prosthetic Process
We will assist you in your authorization process with insurance. Patients can receive their prosthesis within a month.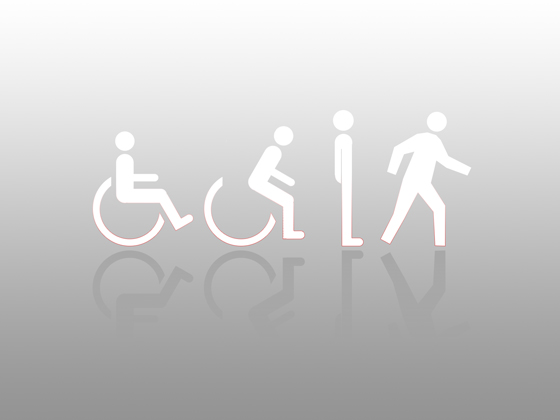 Step #1 - Evaluation & Casting
Our Prosthetist will start the process by gather your basic information and casting or scanning your residual limb for socket.
Step #2 - Check Socket
After the casting, a follow-up appointment will be made to fit your residual limb with your first test socket.
Step #3 - Check Socket #2
If needed your prosthetist will fit you with a second check socket to make sure your fit is 100%.
Step #4 - Final Prosthesis
Your prosthesis will be delivered shortly after your check sockets.
Prosthetists (Clinical Team)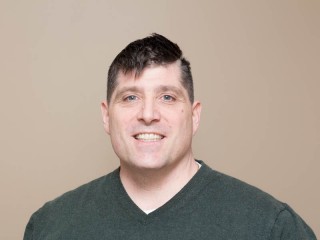 Christopher (Chris) Berger, CPO
Corporate Clinical Director | Prosthetist/Orthotist | Western NY | Long Island
Chris has over 15 years of experience at East Coast Orthotic & Prosthetic Corp.  Chris has established himself as an expert in both upper and lower extremity prosthetics. Chris has been featured in the media on NY Newsday and Buffalo's YNN, among other news outlets and publications.  In recent years, Chris visited Germany and was trained in "Endo-Exo Prosthesis" which uses surgically implanted prosthetics with an externally fitted outer prosthesis.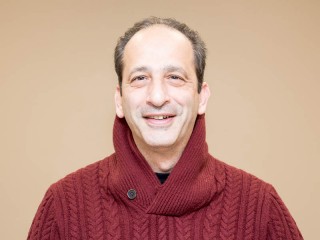 Anthony Marano, LPO
Prosthetic Team Lead | Prosthetist/Orthotist | Greater New York | NYC | New Jersey
Anthony is a Member of the American Academy of Orthotists and Prosthetists with over 35 years of clinical experience.  He began his professional career while serving as an orthotist in the United States Air Force before returning to his family's practice in 1985. He is certified to fit advanced technologies including sub-atmospheric (elevated vacuum) socket designs, integrated microprocessor and myoelectric controlled limbs, stance control knee ankle foot orthosis and various scoliosis bracing including the Rigo Cheneau Orthosis.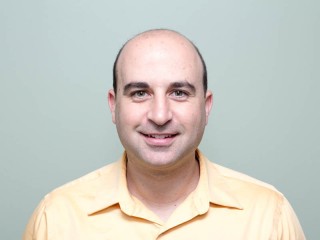 Glenn Barman, CPO
Prosthetist/Orthotist | NYC | Long Island
Glenn is a graduate of Springfield College with a B.S. in Rehabilitation Services and also attended Newington Orthotic and Prosthetic Certificate Program for both Orthotics and Prosthetics. Glenn brings over 20-plus years of experience to our NYC (Manhattan) and Long island locations. Glenn specializes in prosthetic care of patients with lower limb loss.
Francisco E. Martinez, BOCPO
Prosthetist/Orthotist | Bronx | Westchester | Nanuet | New Jersey
Francisco Martinez, BOCPO brings over 30 years of experience to our Bronx and Westchester locations and is highly skilled in all aspects of patient care. Francisco Martinez, CO is certified to fit lower extremity patients with state-of-the-art prosthetic components such as Freedom Innovations' Plié® 3 Microprocessor Controlled Knee.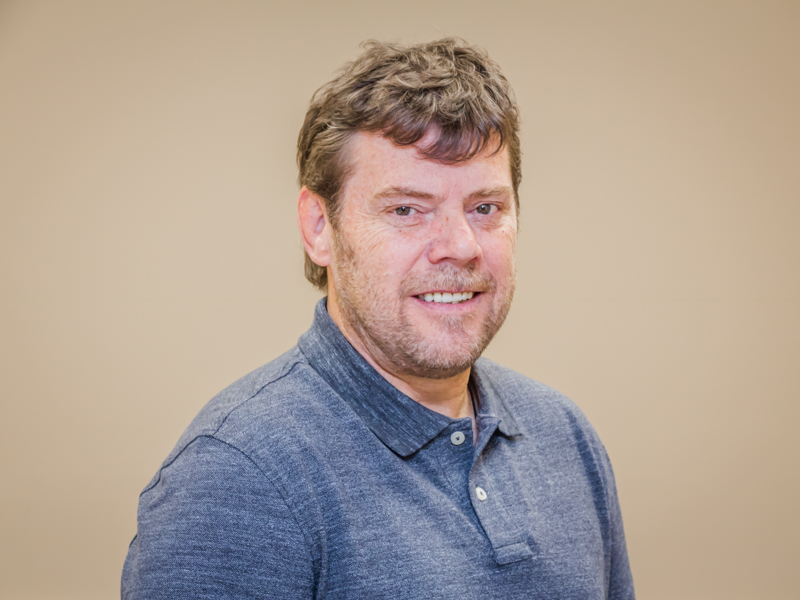 Norbert Marx, CPO
Prosthetist/Orthotist | NYC
Norbert Marx, CPO, brings many of years of patient care experience to ECOP.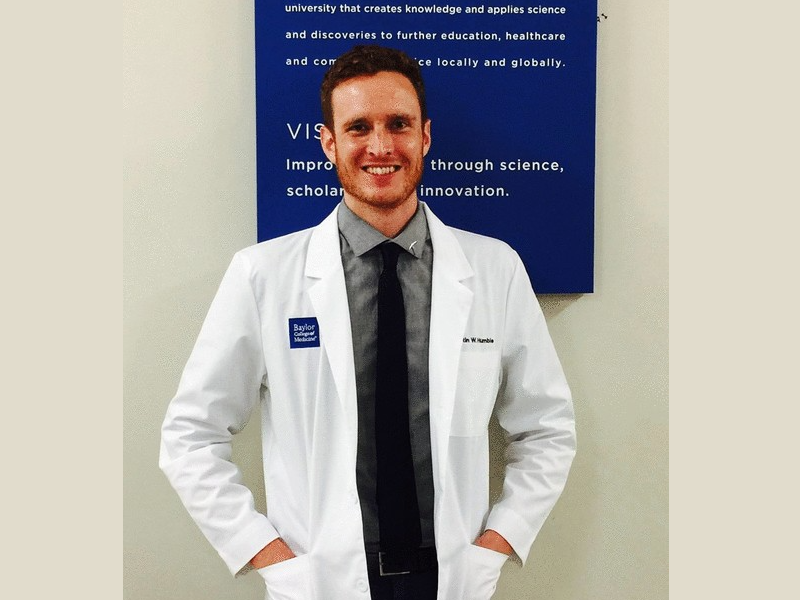 Westin W. Humble, MS, CPO
Prosthetist/Orthotist | NYC
Westin is a graduate of Baylor College of Medicine's Master of Science in Orthotics and Prosthetics Program. He specializes in pediatric orthotics and prosthetics, and prosthetic care for atypical amputations such as Van Ness Rotationplasty and Proximal Femoral Focal Deficiency. Based out of Manhattan, he works in a multidisciplinary care team to make sure every patient's needs are fully met.
Miguel A. Gómez Figueroa, BOCP
Certified Prosthetist | NYC | Long Island
Miguel A. Gómez Figueroa, BOCP, joined ECOP in 2019 after spending over a decade running his own O & P company in Puerto Rico.
Meet Donna!
Donna is one of our many happy patients. Click on the video below to see what Donna has to share about East Coast Orthotic & Prosthetic Corp.
The Next Step
The Next Step program gives a new amputee the opportunity to speak with someone who has experienced losing a limb and has already been through the prosthetic process. Learn how to take that first step toward reaching your goals.
About The Next Step
Several of our current prosthetic patients have volunteered to be Patient Peers for The Next Step program.
Patient Peers are a diverse group of people who have experienced amputation at various levels including below knee, above knee, bilateral, above elbow, and below elbow.
Each of them became an amputee for a different reason whether it was a traumatic accident, the result of a long illness such as diabetes, or as a last resort after multiple surgeries had failed.
There are some Patient Peers who have recently lost a limb, and some who have been amputees for several years.
You are sure to meet a Peer with a situation similar to your own.
Our Patient Peers are willing to share their story with you, answer your questions honestly, listen to your concerns, and give you an amputee's point of view of what to expect next along your prosthetic journey.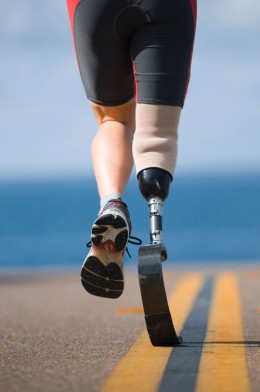 Western NY
Please call our office at 716-856-5192 to request an appointment Monday – Friday between the hours of 8 a.m. – 5 p.m. and a Patient Peer will contact you directly to talk and/or set up a meeting.
Metro NY
Please call our office at 631-254-5577 to request an appointment Monday – Friday between the hours of 8 a.m. – 5 p.m. and a Patient Peer will contact you directly to talk and/or set up a meeting.
Prosthetic Production with Advance Technology
CAD/CAM Solutions & Systems
What once took hours or days now takes just minutes. Our CAD/CAM Solutions & Systems allows us to offer same-day delivery on custom-molded spinal braces. All data is transmitted and stored digitally allowing us to easily reproduce exact replicas of orthotics or prosthetics, or make minor modifications to models without having to retrace the patient each time.
M4D Scan is a part of our newest CAD/CAM solution. It is fast, light and portable. It allows us to make quick, accurate and painless acquisitions /scans of our patients whether they are onsite and offsite. It takes only 40 seconds to scan a foot and 90 seconds to scan a torso or a leg. M4D Scan integrates with Rodin4D, a software application that we use to make modifications to CAD files prior to importing them to ARPP.
Rodin4D is a part of our newest CAD/CAM solution. It also allows us to modify scanned forms (STL and AOP) in real-time. It is designed for orthoprosthetists and allows us to freely carry out rectification of 3D digital forms for orthopaedic devices as desired.
Our ORTIS robotic system is a part of our newest CAD/CAM solution. With the ORTIS we can produce any kind of models for the production of tailored prosthesis and orthosis: from AFO and KAFOs to AK and BK sockets. It has 7-axis points allowing us to produce braces for adults in as a single piece. The Ortis fully integrates with ARPP and Flexremote. ARPP allows us to completely simulate all production steps and Flexremote is the remote control software use to manage production.
MedicoSoft is a software application that allows us to make rapid custom modifications to CAD models. It also allows us to trim, bend, align, rotate and extend CAD models in real time. MedicoSoft integrates our AutoFormer where we are able to save to Stereo Lithography (STL) formats/file types and export to CNC Milling.
Our AutoFormer is the only system in the New York Tri-State area that is provided by Medico. It fully integrates with MedicoSoft, a software application that allows us to modify CAD models in real time. With the MedicoSoft we are able to export to Stereo Lithography (STL) formats to the AutoFormer for CNC Milling. In minutes, the AutoFormer can carve a full-size foam model of the our patient's limb or torso, accurate to within 1/1000 of an inch.
On Wednesday, August 10th, East Coast Orthotic & Prosthetic Corp was one of the sponsors for the 2nd Annual Hope In Motion Prosthetic Support Group Picnic held at Carl Schurz Park in NYC. Amputees throughout...